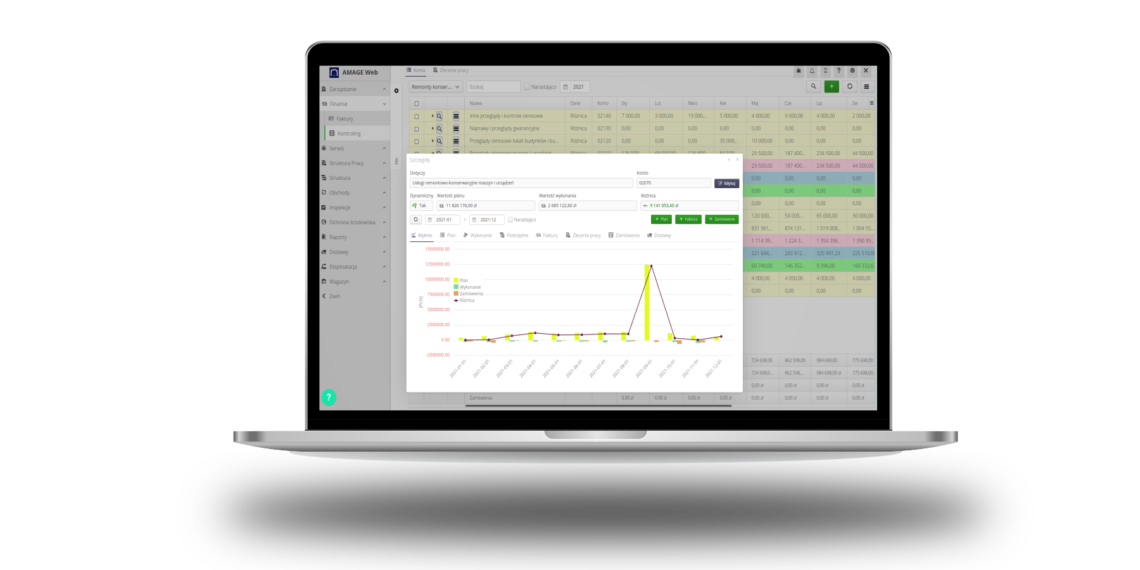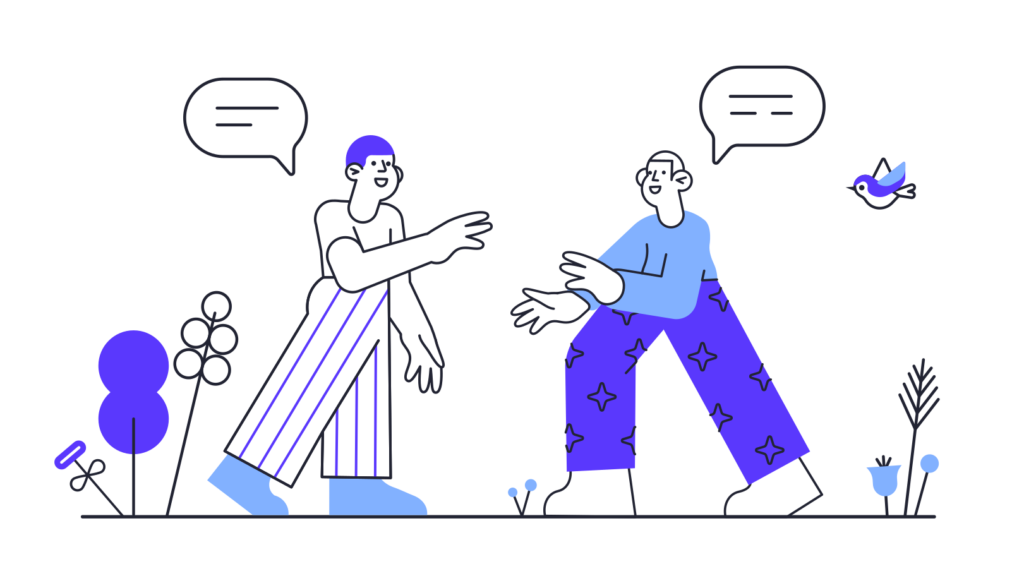 Industrial Plants Area
Financial Controlling
Description
Financial Controls make it possible to supervise the carrying out and execution of the financial plan in the enterprise. The AMAGE system allows financial supervision to be implemented in controlling modules. These modules can operate independently or as modules linked to other application areas or external ERP systems.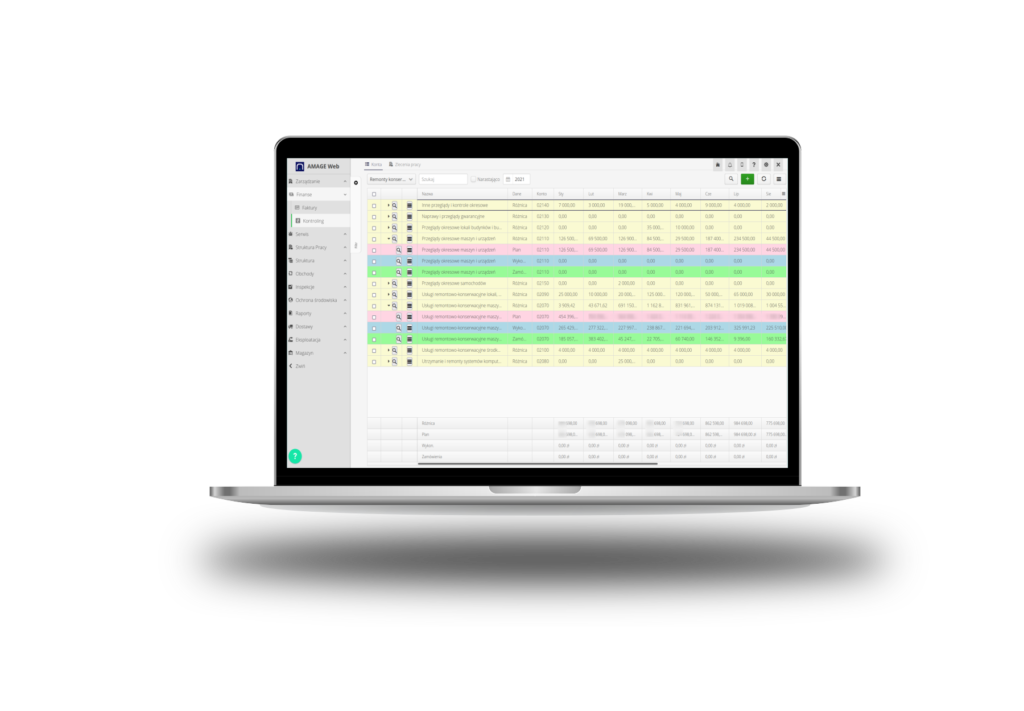 The user can analyze controlling conditions on several dimensions: cost accounts, work orders, production parameters, and plans. Each of these allows the definition of a financial plan with monthly detail and in terms of execution. Execution comes from instruments, such as invoices, work orders, or production realization (quantities of material used/produced).
All data is presented in a tabular manner with summaries, subtotals, and highlighting critical information. Additional dashboard panels and controls allow visual representation of financial flows. The ability to group work orders and dynamically create controlling accounts enables data to be presented and analyzed in the closest to reality way.
Work orders/production data can have financial plans (project execution plans, tasks, etc.). The system allows you to verify the execution of the plan regarding a job order, a group of jobs, or a group of jobs within a single controlling account. All this permits you to check the execution of the plan at any level of detail.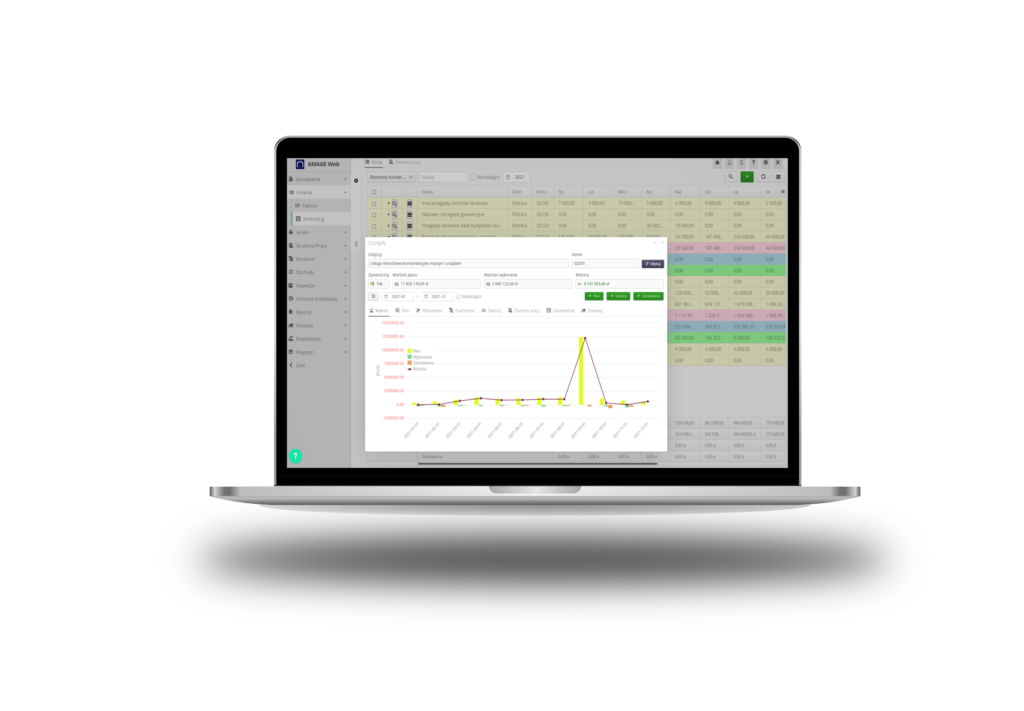 By integrating with external F-K/ERP type systems, the AMAGE system can automatically receive information on financials, warehouses, and materials flow. The data is automatically entered into the corresponding data in the system. In addition, internal import in the application of account plans, controlling plans, and financial data allows entering data fast and efficiently.
Advantages for the Coordinator
Flexible defining of financial plans.
Integration of financial data, plans, and execution at multiple levels of detail.
Verification of budget progress and detailed execution.
Access to the progress of individual work orders/groups of work orders.
Integrated data from multiple systems and sources into one central point with extensive integration capabilities.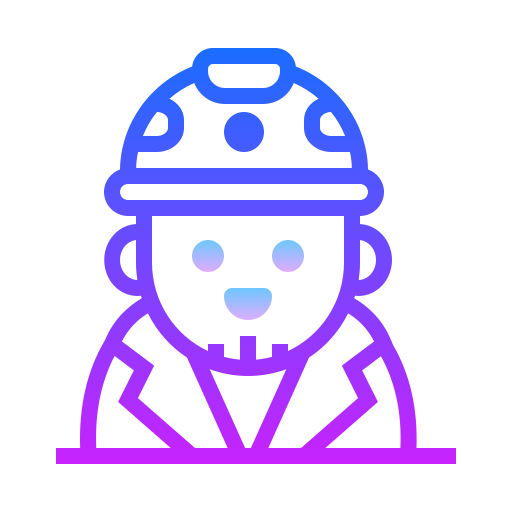 Value of Investments and Savings
Full control of finances in the monitored area allows for faster decision-making of financial matters.
Faster detection of overruns, balances, and plan execution allows changes/corrections to be made on the fly. That facilitates budget oversight and reduces the risk of budget overruns.
The division into multiple work orders with their budgets and the aggregate monitoring of these orders facilitates the division of responsibilities among departments/teams/employees, which increases the transparency of the implemented operations and allows for planning further actions in advance.
By integrating controlling modules with current operations in the company and other ERP systems, we save significant time spend on creating statements, analyses, and reports for superior organizational units.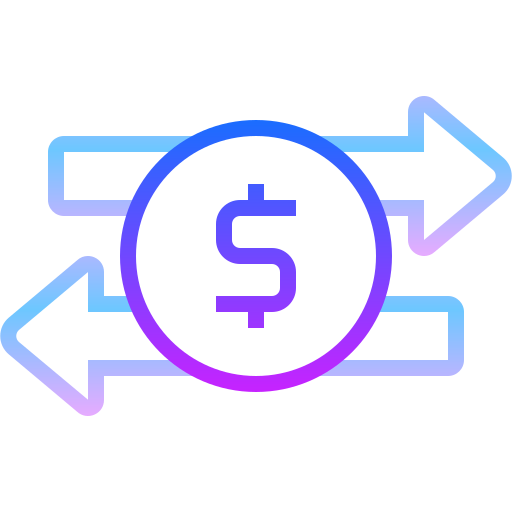 Users
Coordinator of the financial area – defines financial plans and analyzes their execution and goals.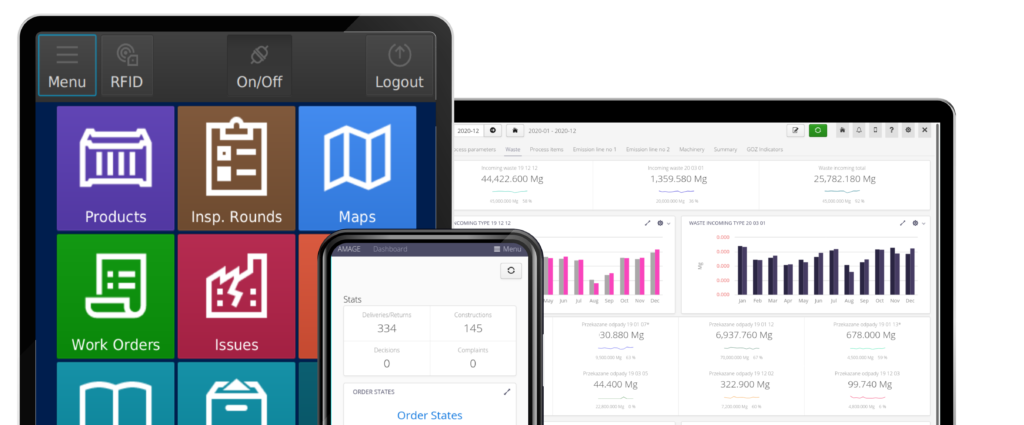 Components
AMAGE Web – main application + integration (optional)