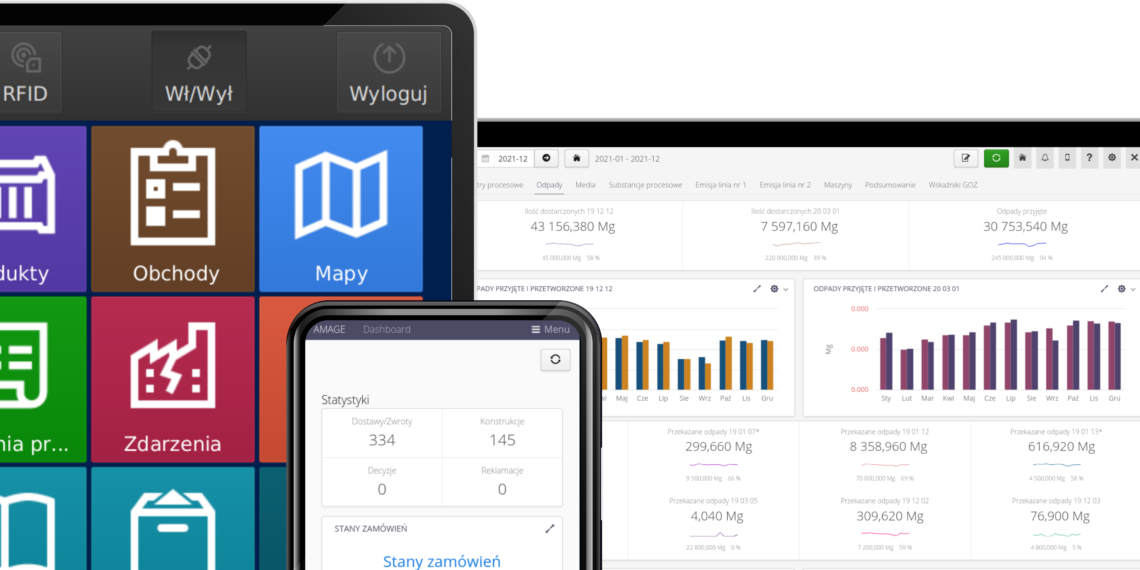 Assets under control – resource management for the construction industry / support for industrial plants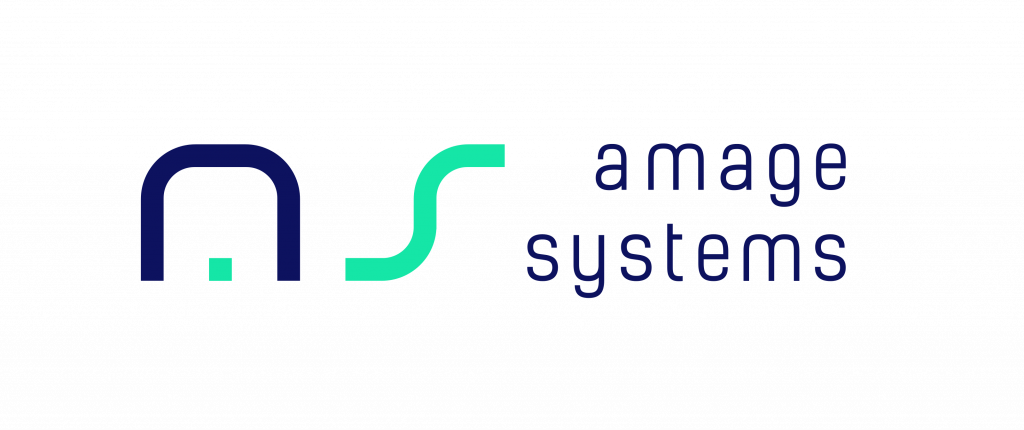 AMAGE Systems is an IT company providing solutions for the construction industry and industrial/production facilities. Our solutions have one thing in common, which is our motto "assets under control" that is, we enable our customers to fully manage the assets on their construction site or manufacturing plant.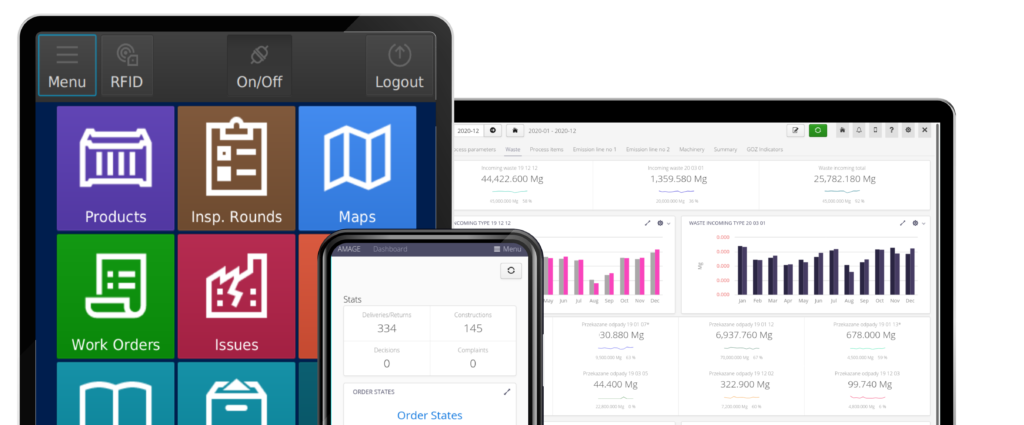 For those managing construction sites, our solutions provide a set of functions necessary for efficient coordination of work with particular emphasis on material turnover. We support the area of procurement, delivery, and complete verification of materials entering the construction site. We financially account for leases/rentals in areas such as formwork and small equipment. We provide tools for efficient communication and transfer of responsibility between the general contractor and subcontractors. We have unique tools to supervise the progress of construction, taking into account the identification of elements and assemblies according to the detailed design in the area of electrical work and piping, among others. All this on a platform that works in all conditions.
More on the products page: Solutions – Construction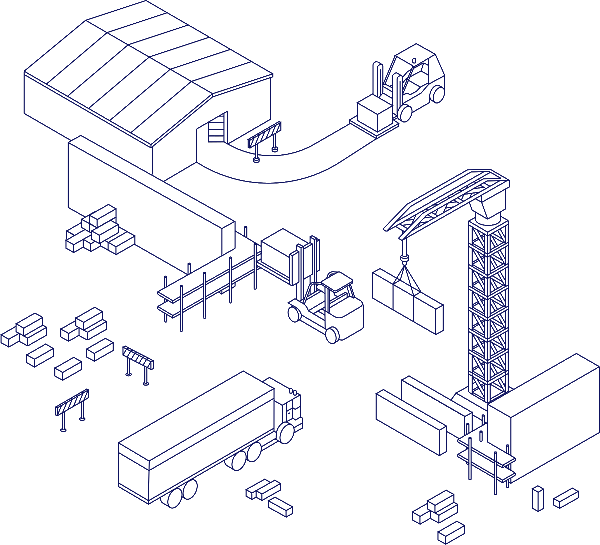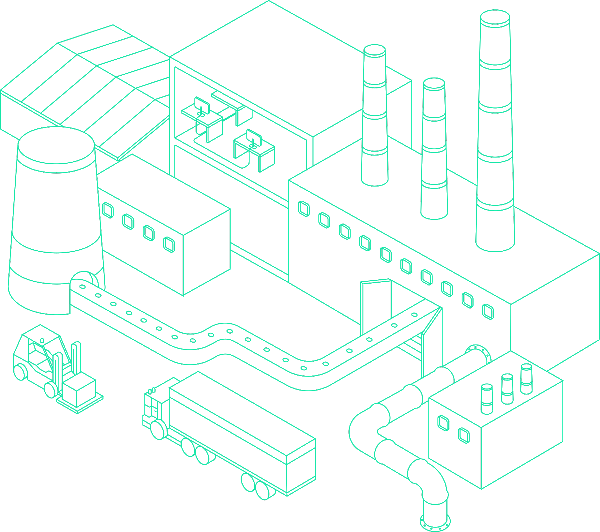 For managers of industrial plants, we offer solutions in the area of maintenance, such as handling service requests, technical rounds, and periodic/annual inspections. We support internal teams and integrate technology providers, service companies, and subcontractors in order to digitize the maintenance process. We complement this with solutions for plants in the Green Energy area. We accelerate the analysis and optimization of the operation of such a plant while ensuring process safety.
Read more on the products page: Solutions – Industrial Plants.
For those managing production plants, especially with a contract manufacturing profile, i.e., according to the customer's design. For these areas, we offer solutions to support the management of the production process, supervision of assemblies, and the work of the quality control department. We enable the construction of a virtual structure of manufactured equipment, division of work performed by the teams, and accurate reporting. We help technologists collect design data and transfer this to the production halls. Automatically at this stage, we build documentation and make the progress of work available for our own and customers' needs.
Read more about solutions on the product page: Solutions – Contract Manufacturing.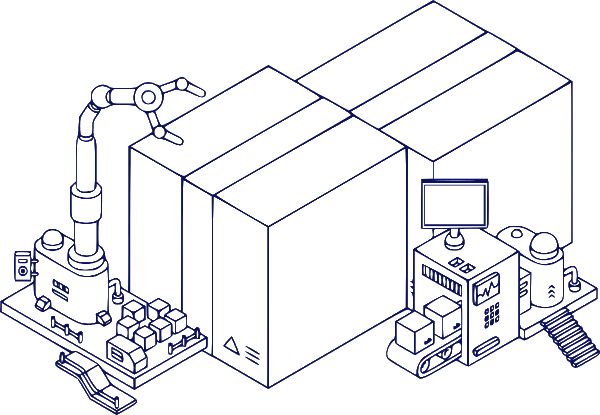 All tools are provided in the form of flexible customer-specific solutions. Implementations using our platform can be done immediately with a flexible migration path to the AMAGE system. All this is to fully control the available resources, whether on a construction site, manufacturing plant, or industrial facility.
Areas Covered by the Amage Solution
Industrial plant area – industrial plants, especially those with continuous operation (the production process occurs continuously and is difficult/impossible to interrupt without problems with restarting the process). Support of maintenance teams and provision of operational data to senior management. Integration of external maintenance subcontractors in maintenance activities and annual reviews.
Construction area – construction site area and support of coordinators responsible for property/people on the site. Coordination of the circulation of materials and tools for the construction process. Emphasis on correct financial accounting, especially for leased items, i.e., those that appear on the construction site and then are returned to the owner with monthly charges for use.
Production area – service teams, service work for external customers – support for own production/distribution. Service work with full billing with service protocols and inspections/inspection works as part of the customer's commissioned work, along with providing the results through the customer's dedicated portals.